2022 was a huge transition year for me. As the worldwide panic slowly came to an end, I re-focused on pushing my personal limits – both physically, spiritually, and professionally. In this personal episode, I share the top lessons I learned this year, and what's next for The EMF Guy.
Discussed during this episode:
Why I decided to participate in a Spartan obstacle race, and why I ended up doing 4 of them in 2022

The one assisted-meditation tool that I've been using nearly every day in 2022 – to calm down my nervous system and increase my everyday motivation and resilience

The huge breakthroughs that happened in 2022 in EMF research… Are IEEE engineers starting to wake up?

Several of the frequency-based tech I'm using on a regular basis, and why I think that these tools are essential to stay healthy in electro-polluted, artificial environments like large cities

What's next for me? A quick sneak peek at my next projects + exciting announcements
Links Mentioned:
NOTE: This content is based on Nick's opinion and is provided solely for entertainment purposes. You should do your own research when searching for information regarding health issues and always review the information carefully with your professional health care provider before using any of the protocols or recommendations presented on this podcast. The information provided is not intended to replace medical advice offered by a physician or other licensed health care provider.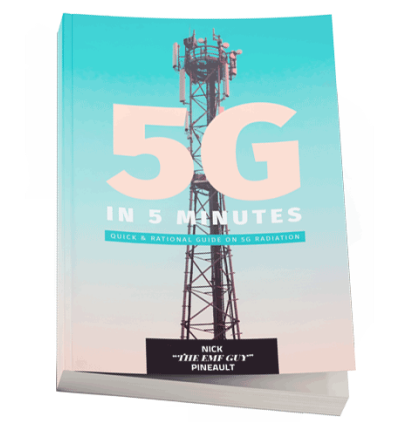 FREE REPORT: Learn The Truth About How 5G Networks Might Impact Your Health
Register to my educational newsletter on safe technologies & health and I'll send you this "5G in 5 Minutes" report to your inbox as a free gift.