Is it possible to use the right type of man-made EMFs to heal your body? In this deep dive, Nick interviews Dr. William Pawluk, one of the most respected authorities in the field of pulsed electromagnetic field therapy, also called "PEMF".
Dr. Pawluk addresses the benefits of PEMF, the fundamental difference between PEMF as a therapy and EMF pollution created by phones, Wifi or Bluetooth gadgets, and whether PEMF is safe for individuals who are on the "electro-sensitivity spectrum" or not.
Discussed during this episode:
How Dr. Pawluk discovered the benefits of acupuncture, then static magnet therapy, to eventually stumble upon PEMF as a key healing modality in his practice

The fundamental differences between PEMF therapy and electro-pollution from phones, wifi routers, Bluetooth or cell towers

Countless ways that PEMF is able to support your health by increasing blood circulation, supporting detoxification, increasing mitochondrial energy production and much more

What is the right dose of PEMF? Can you overdose?

Why Dr. Pawluk does not endorse just one single PEMF device, and why different people with different conditions or health goals may benefit from different technologies
Links Mentioned:
NOTE: This content is based on Nick's opinion and is provided solely for entertainment purposes. You should do your own research when searching for information regarding health issues and always review the information carefully with your professional health care provider before using any of the protocols or recommendations presented on this podcast. The information provided is not intended to replace medical advice offered by a physician or other licensed health care provider.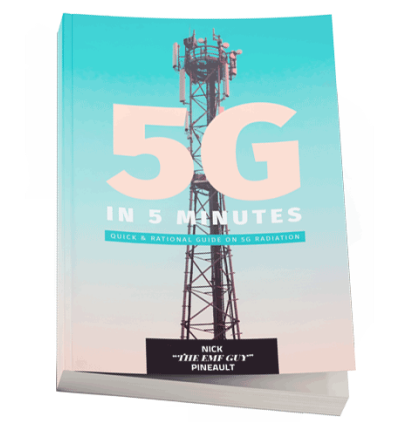 FREE REPORT: Learn The Truth About How 5G Networks Might Impact Your Health
Register to my educational newsletter on safe technologies & health and I'll send you this "5G in 5 Minutes" report to your inbox as a free gift.