In this episode, Nick goes back to the very basics. In just 10 minutes, he explains the layman version of why the EMFs emitted by your phone, wifi routers or Bluetooth gadgets are anything but safe.
This is the episode/video you'll want to share with skeptics in your circles.
Discussed during this episode:
Why the lag between "early warnings" and change in policies is often deadly, and how the same mistake is being made with EMFs

The science showing that EMFs are a carcinogen to take seriously is piling up

How industry funding influences EMF studies

EMFs can not only increase cancer risks, but also impair your fertility

A few ideas to minimize the risks associated with your phone and other sources of electro-pollution
Links Mentioned:
NOTE: This content is based on Nick's opinion and is provided solely for entertainment purposes. You should do your own research when searching for information regarding health issues and always review the information carefully with your professional health care provider before using any of the protocols or recommendations presented on this podcast. The information provided is not intended to replace medical advice offered by a physician or other licensed health care provider.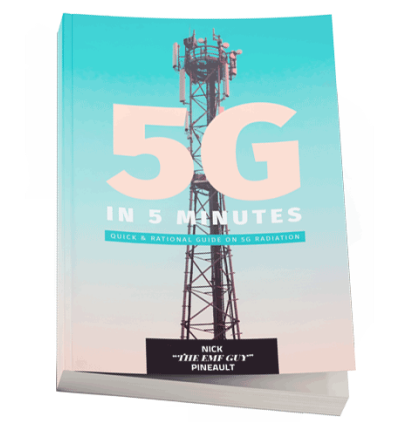 FREE REPORT: Learn The Truth About How 5G Networks Might Impact Your Health
Register to my educational newsletter on safe technologies & health and I'll send you this "5G in 5 Minutes" report to your inbox as a free gift.