Your wifi router is one of the worst sources of electro-pollution inside your home. How can you tame that EMF-emitting beast? In this episode, Nick shares 6 different ways you can minimize the exposure you're getting from your router and keep your entire family safe.
Discussed during this episode:
The #1 way to minimize the amount of radiation your wifi router emits

The hidden public hotspot that's in your router, and how to get rid of it

If you connect your computer to your router with Ethernet cables, don't forget this crucial step or else you'll still be exposed!

Where is the safest place to put your wifi router at home

2 ways to easily turn off your wifi at home

A revolutionary wifi router developed by a European engineer — reduces your exposure by 90%+
Links Mentioned:
NOTE: This content is based on Nick's opinion and is provided solely for entertainment purposes. You should do your own research when searching for information regarding health issues and always review the information carefully with your professional health care provider before using any of the protocols or recommendations presented on this podcast. The information provided is not intended to replace medical advice offered by a physician or other licensed health care provider.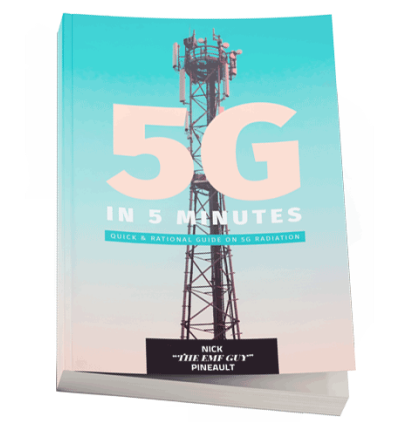 FREE REPORT: Learn The Truth About How 5G Networks Might Impact Your Health
Register to my educational newsletter on safe technologies & health and I'll send you this "5G in 5 Minutes" report to your inbox as a free gift.