If the first two episodes of the Smarter Tech podcast left you depressed, this third one might be the cure. In this solo cast, Nick talks about 6 ways you can use your cellphone while minimizing the risks associated with wireless radiation.
Discussed during this episode:
How much man-made radiation are we actually being exposed to at the moment, and how much is safe?

What happened in Berkeley, California, and why the industry has been forced to warn users that keeping a phone in their pocket might overexpose them to EMFs

The 6 ways you can use your phone more safely

Nick's latest opinion on "EMF-blocking" cases, chips, stickers and pendants who each claim to be protective against wireless radiation
Links Mentioned: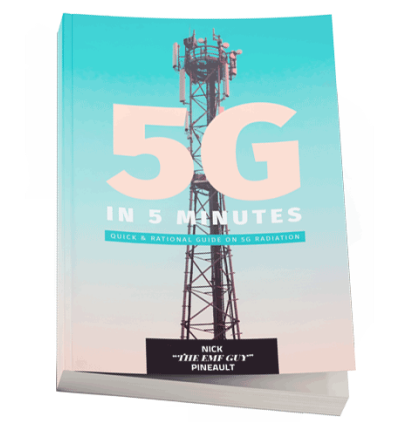 FREE REPORT: Learn The Truth About How 5G Networks Might Impact Your Health
Register to my educational newsletter on safe technologies & health and I'll send you this "5G in 5 Minutes" report to your inbox as a free gift.