2020 is coming to an end in less than 2 weeks, and I have a hard time putting into words everything that has happened this year. 
In this very personal episode, I share the most important lessons I've learned this year and tell you how to better navigate the uncertainty, "misinformation", censorship and polarization we're increasingly seeing online.
Discussed during this episode:
6 signs that you are facing intellectual bullies, and how to stop wasting time in online debates

My thoughts about the increasing censorship on social media

The Lancet hydroxychloroquine study and how science is out of control

How to think by yourself and stay balanced in your thinking

Why you should in fact continue following mainstream media — but in a very specific way…
Links Mentioned:
NOTE: This content is based on Nick's opinion and is provided solely for entertainment purposes. You should do your own research when searching for information regarding health issues and always review the information carefully with your professional health care provider before using any of the protocols or recommendations presented on this podcast. The information provided is not intended to replace medical advice offered by a physician or other licensed health care provider.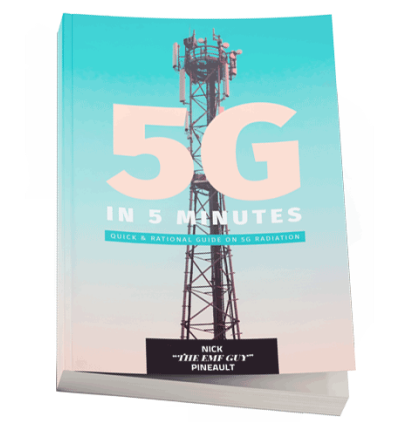 FREE REPORT: Learn The Truth About How 5G Networks Might Impact Your Health
Register to my educational newsletter on safe technologies & health and I'll send you this "5G in 5 Minutes" report to your inbox as a free gift.