Are higher EMF frequencies (like 5G millimeter waves) more dangerous? A lot of people think so, but that's actually not what science shows. In this episode, Nick busts some of the top myths he's been reading about this year around EMFs and 5G.
Discussed during this episode:
Why EMFs from cell phones, Bluetooth and wifi are definitely not "safe"

Why higher frequencies are not necessarily more dangerous

Is higher power more dangerous? No so fast!

What I really think about EMF-harmonizing chips, pendants and other gizmos — and what science says about them
Links Mentioned:
NOTE: This content is based on Nick's opinion and is provided solely for entertainment purposes. You should do your own research when searching for information regarding health issues and always review the information carefully with your professional health care provider before using any of the protocols or recommendations presented on this podcast. The information provided is not intended to replace medical advice offered by a physician or other licensed health care provider.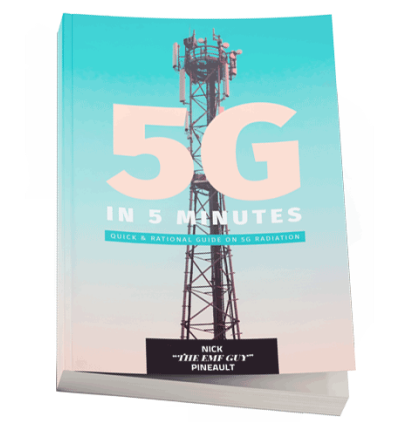 FREE REPORT: Learn The Truth About How 5G Networks Might Impact Your Health
Register to my educational newsletter on safe technologies & health and I'll send you this "5G in 5 Minutes" report to your inbox as a free gift.