The hype around "biohacking", the art of self-experimentation to better your health, is at an all-time hype. But how can you tell what works for you, and what doesn't? Nick sits down with Alex Tarnava who recently launched a new project to make self-experimentation scientific again.
They also dive deep into the philosophy of science and skepticism, how to be a healthy skeptic, why the world is so polarized today, and how increasing amounts of censorship on social media and search engines is a major concern.
Discussed during this episode:
Why Alex launched his new "My Journey.SCIENCE" project, and how it will help health-conscious people like you run scientifically accurate self-experiments — and actually figure out what works, and what doesn't! 

Why a lot of self-proclaimed "skeptics" are actually dogmatic thinkers, and make the same mistakes as the  people they try to denounce, or "debunk"

Alex's thoughts on why COVID has been such a polarizing topic, and how our response to this virus has already clearly been worse than the virus itself

The Internet is being censored more than ever: Why Alex is extremely concerned with this trend, and why he does NOT want people he thinks are spreading misinformation/straight up snakeoil to be censored
Links Mentioned:
NOTE: This content is based on Nick's opinion and is provided solely for entertainment purposes. You should do your own research when searching for information regarding health issues and always review the information carefully with your professional health care provider before using any of the protocols or recommendations presented on this podcast. The information provided is not intended to replace medical advice offered by a physician or other licensed health care provider.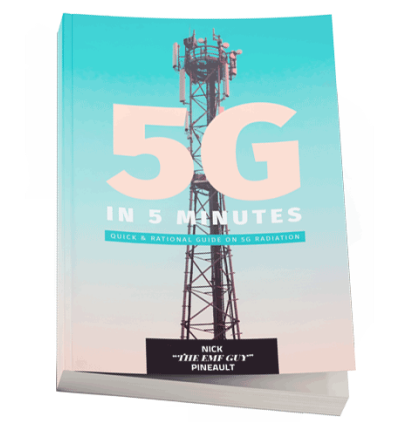 FREE REPORT: Learn The Truth About How 5G Networks Might Impact Your Health
Register to my educational newsletter on safe technologies & health and I'll send you this "5G in 5 Minutes" report to your inbox as a free gift.