What EMF-blocking products are actually effective? Which may do more harm than good? Which are straight up scams? These are the key questions that R Blank addresses in this discussion.
Nick and R also share their honest thoughts about what constitutes "effective" EMF activism, where the movement is heading, and how we can communicate these dangers better.
Discussed during this episode:
Why do most EMF scientists seem against using EMF-blocking products?

Are EMF-blocking blankets legit? How should you use them? (using them the wrong way can do more harm than good)

Do laptop EMF-blocking pads/platforms actually work? What about EMFs that are emitted towards your gut area, liver and other organs?

What is the most effective way to communicate these dangers to the public? Should we tell the public to toss their cell phone, or not?

Why most companies who create "EMF-blocking" products end up creating very ineffective and poorly designed products
Links Mentioned:
NOTE: This content is based on Nick's opinion and is provided solely for entertainment purposes. You should do your own research when searching for information regarding health issues and always review the information carefully with your professional health care provider before using any of the protocols or recommendations presented on this podcast. The information provided is not intended to replace medical advice offered by a physician or other licensed health care provider.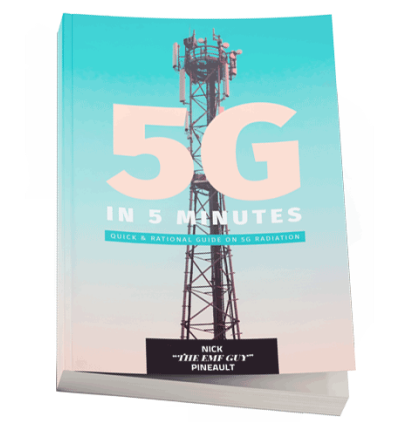 FREE REPORT: Learn The Truth About How 5G Networks Might Impact Your Health
Register to my educational newsletter on safe technologies & health and I'll send you this "5G in 5 Minutes" report to your inbox as a free gift.