The demand for "dumber", minimalist, ethically-sourced phones has been increasing steadily since Nick started his work around safe tech. In this episode, Nick unboxes and talks about the Mudita phone, which is arguably one of the lowest-EMF phones available anywhere in the world.
Discussed during this episode:
How much can you expect to pay for the Mudita phone? How does the price compare to modern smartphones?

How Mudita's CEO realized he was electrosensitive and decided to launch a health-focused tech startup

The top features that make the Mudita phone stand apart as a healthier alternative to modern so-called "smartphones"

Who is the Mudita phone for?

Why the Mudita phone is way lower in EMFs compared to most other phones, but how it unfortunately still does not make it "safe"
Links Mentioned:
NOTE: This content is based on Nick's opinion and is provided solely for entertainment purposes. You should do your own research when searching for information regarding health issues and always review the information carefully with your professional health care provider before using any of the protocols or recommendations presented on this podcast. The information provided is not intended to replace medical advice offered by a physician or other licensed health care provider.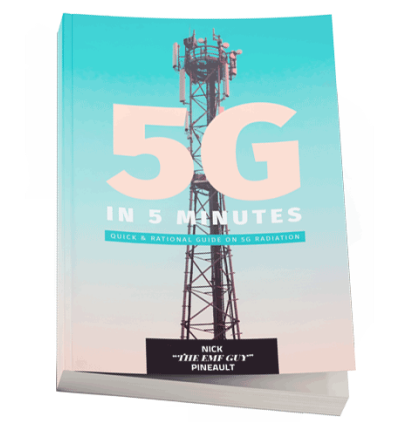 FREE REPORT: Learn The Truth About How 5G Networks Might Impact Your Health
Register to my educational newsletter on safe technologies & health and I'll send you this "5G in 5 Minutes" report to your inbox as a free gift.