Registered Pharmacist and Certified Clinical Nutritionist Beth Shirley has been publishing some of the most advanced content I've seen around nitric oxide, and why EMFs deplete this essential substance inside our body.
In this deep dive, Beth explains how her research fits into Dr. Martin Pall's work around the nitric oxide-peroxynitrite cycle, how to replenish your nitric oxide levels, and how to mitigate some of the EMF damage we're all experiencing in the 21st century.
Discussed during this episode:
What nitric oxide is, and how it's produced inside the human body

The two distinct ways that your body can produce nitric oxide

How EMFs deplete your nitric oxide, and what downstream consequences this causes

Why Beth disagrees with Dr. Martin Pall on the role of peroxynitrite in EMF damage

The many foods that can help replenish your nitric oxide levels

The one supplement that Beth is a scientific advisor for, and that can help replenish your nitric oxide reserves
Links Mentioned:
NOTE: This content is based on Nick's opinion and is provided solely for entertainment purposes. You should do your own research when searching for information regarding health issues and always review the information carefully with your professional health care provider before using any of the protocols or recommendations presented on this podcast. The information provided is not intended to replace medical advice offered by a physician or other licensed health care provider.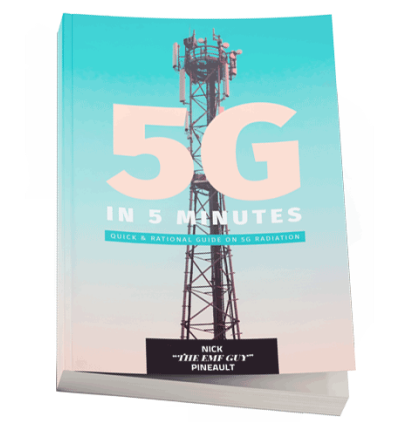 FREE REPORT: Learn The Truth About How 5G Networks Might Impact Your Health
Register to my educational newsletter on safe technologies & health and I'll send you this "5G in 5 Minutes" report to your inbox as a free gift.