Brian Hoyer is back! This top EMF mitigation specialist and one of my closest collaborators updates us on the 5G rollout, millimeter wave radiation, the importance of light on our health, and so much more.
Discussed during this episode:
Why hitting "Airplane Mode" is not the end-all, be-all solution

The importance of natural sunlight and how to use the right lighting at night

Are we exposed to 5G "millimeter" waves all the time? The latest results from Brian's testing.

The brand new EMF meter that Brian is right about the stock up on his website – finally, a relatively affordable meter that can read millimeter waves!
Links Mentioned:
NOTE: This content is based on Nick's opinion and is provided solely for entertainment purposes. You should do your own research when searching for information regarding health issues and always review the information carefully with your professional health care provider before using any of the protocols or recommendations presented on this podcast. The information provided is not intended to replace medical advice offered by a physician or other licensed health care provider.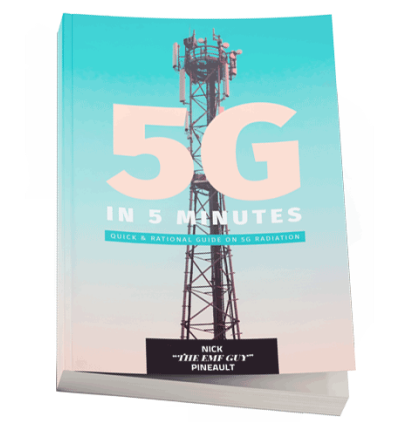 FREE REPORT: Learn The Truth About How 5G Networks Might Impact Your Health
Register to my educational newsletter on safe technologies & health and I'll send you this "5G in 5 Minutes" report to your inbox as a free gift.