A portable, shielded room for just a few hundred dollars? It's now possible, thanks to the Mercola Silvershield EMF Shielding Tent. In this episode, Nick does a full review of this incredible product that may transform the way you sleep on the road or even at home forever.
Discussed during this episode:
Why would you want to purchase this EMF shielding tent?

Are we really exposed to a lot of EMFs outside of the usual suspects like wifi routers, computers and cell phones?

Full demonstration of what is included with the SilverShield Tent, and how easy it is to open and setup

Nick measures the EMF levels inside the tent, and discovers that his phone was still covertly emitting EMFs! :O

The honest limitations of the tent
Links Mentioned:
NOTE: This content is based on Nick's opinion and is provided solely for entertainment purposes. You should do your own research when searching for information regarding health issues and always review the information carefully with your professional health care provider before using any of the protocols or recommendations presented on this podcast. The information provided is not intended to replace medical advice offered by a physician or other licensed health care provider.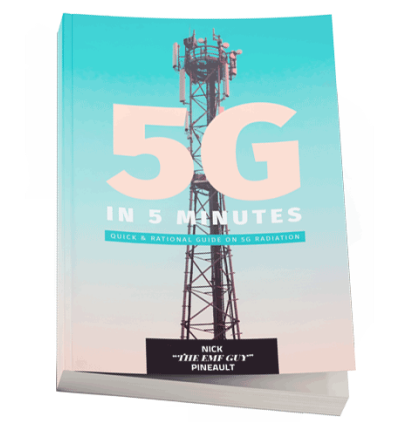 FREE REPORT: Learn The Truth About How 5G Networks Might Impact Your Health
Register to my educational newsletter on safe technologies & health and I'll send you this "5G in 5 Minutes" report to your inbox as a free gift.