Melatonin is much more than a sleep hormone… it's a "miracle" molecule that is produced by every mitochondria in the human body. In this fascinating conversation, Nick picks the brain of naturopathic physician Dr. John Lieurance who has developed a unique expertise around the use of very high doses of melatonin to optimize human health.
In a world where we are constantly exposed to electro-pollution, including light pollution, this conversation will help you decide if you should consider adding melatonin to your supplement regimen.
Discussed during this episode:
The #1 reason Dr. Lieurance became convinced that EMFs are an environmental toxin, while the conventional view is that they are not

How EMFs impact the mitochondria, and disrupt your ability to produce energy

The truth about melatonin supplementation: can it really lower your natural ability to produce melatonin, or not?

Why supplements in suppository form can be extremely powerful, especially for those with gut issues or chronic illness

How Dr. Lieurance uses melatonin, NAD+, methylene blue and other molecules that are underappreciated to create very powerful liposomal or suppository-form supplements

How Dr. Lieurance uses specific chiropractic techniques to release tension in the head area, which can alleviate neurological symptoms including electro hypersensitivity
Links Mentioned:
NOTE: This content is based on Nick's opinion and is provided solely for entertainment purposes. You should do your own research when searching for information regarding health issues and always review the information carefully with your professional health care provider before using any of the protocols or recommendations presented on this podcast. The information provided is not intended to replace medical advice offered by a physician or other licensed health care provider.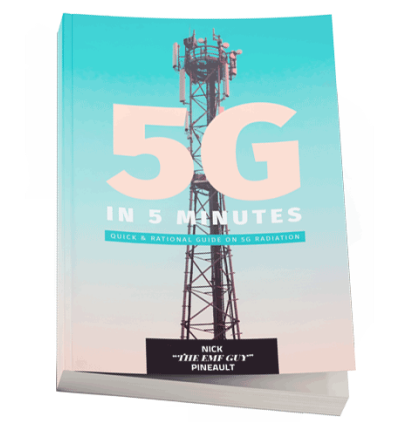 FREE REPORT: Learn The Truth About How 5G Networks Might Impact Your Health
Register to my educational newsletter on safe technologies & health and I'll send you this "5G in 5 Minutes" report to your inbox as a free gift.