In part 1 of this interview (#48), BD & Nick explored why the electricity running in your home is likely dirty, and why this both negatively impacts your health and drives your electricity costs up.
In this new episode, they reveal how we can mitigate the significant amounts of dirty electricity that are emitted by solar panels — an environmentally-friendly solution that usually comes with a hidden cost.
Discussed during this episode:
What is "Dirty Electricity" (DE), and why is it a problem?

Why do solar panel installs produce a lot of dirty electricity?

The best ways to mitigate DE when you have solar panels

How Satic inc. has started working with the top solar panels manufacturers in the US to ensure that dirty electricity is mitigated for every solar install

Why dirty electricity drives your electricity costs up
Links Mentioned:
NOTE: This content is based on Nick's opinion and is provided solely for entertainment purposes. You should do your own research when searching for information regarding health issues and always review the information carefully with your professional health care provider before using any of the protocols or recommendations presented on this podcast. The information provided is not intended to replace medical advice offered by a physician or other licensed health care provider.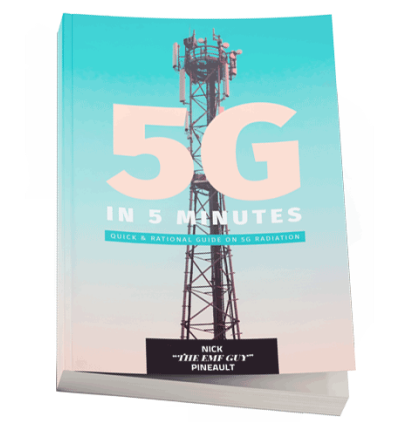 FREE REPORT: Learn The Truth About How 5G Networks Might Impact Your Health
Register to my educational newsletter on safe technologies & health and I'll send you this "5G in 5 Minutes" report to your inbox as a free gift.