On the Joe Rogan podcast, billionaire Elon Musk, argued that EMF radiation from cell phones has no biological effect whatsoever. In this episode, Nick deconstructs why Musk is completely wrong about these effects, and shows what the latest science actually says.
Discussed during this episode:
What Elon Musk said about EMFs during his latest February 2021 interview on the Joe Rogan podcast

What science actually says about EMFs & cancer risks

What science actually says about EMFs & fertility

What science actually says about EMFs & DNA breaks
Links Mentioned:
NOTE: This content is based on Nick's opinion and is provided solely for entertainment purposes. You should do your own research when searching for information regarding health issues and always review the information carefully with your professional health care provider before using any of the protocols or recommendations presented on this podcast. The information provided is not intended to replace medical advice offered by a physician or other licensed health care provider.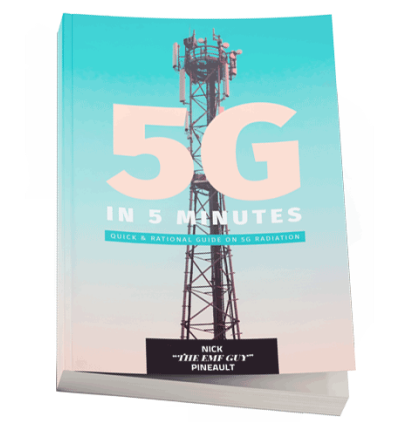 FREE REPORT: Learn The Truth About How 5G Networks Might Impact Your Health
Register to my educational newsletter on safe technologies & health and I'll send you this "5G in 5 Minutes" report to your inbox as a free gift.