EMF-blocking clothes have been around for a long while, but not all are created equal. In this episode, Nick chats with Arthur Menard, CEO of Lambs — a company pioneering personal protection garments that combine great looks and a great and lasting EMF-blocking ability.
Discussed during this episode:
How Arthur had the idea of creating a company which manufactures EMF-blocking clothing, and how this idea was received in his entrepreneurial/tech-oriented circles

How do EMFs impact fertility, and do EMF-blocking boxers really prevent that from happening?

How Lambs test their EMF-blocking garments in a "real world setting", unlike a lot of manufactures who just test the fabric itself

How Lambs fabrics are proven to keep their EMF-blocking ability, even after years of weekly washing
Links Mentioned:
NOTE: This content is based on Nick's opinion and is provided solely for entertainment purposes. You should do your own research when searching for information regarding health issues and always review the information carefully with your professional health care provider before using any of the protocols or recommendations presented on this podcast. The information provided is not intended to replace medical advice offered by a physician or other licensed health care provider.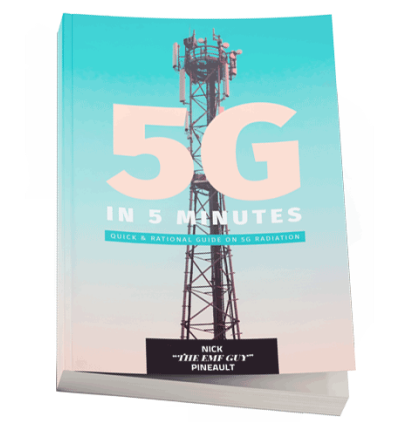 FREE REPORT: Learn The Truth About How 5G Networks Might Impact Your Health
Register to my educational newsletter on safe technologies & health and I'll send you this "5G in 5 Minutes" report to your inbox as a free gift.