Dr. Karim is the founder of BioGeometry, a qualitative science which uses the subtle energy effect of geometrical shapes to induce harmony to our modern technological or natural environments. His "EMF-harmonizing" technologies have been used with great success to minimize the effects of electro-pollution in two very large scale projects in Switzerland.
In this episode, I explore what I consider is one of the most promising developments in EMF-harmonizing devices, and pick Dr. Karim's brain about his unconventional approach.
Discussed during this episode:
How Dr. Karim developed BioGeometry by studying what he calls the "sacred power spots" — places where people gather to pray and buildings which are thought to have healing properties

How Dr. Karim harmonized the electro-pollution in the regions of Hamberg and Hirschberg, greatly improving the symptoms of citizens and helping wildlife come back in the region

Is BioGeometry really protective against EMFs, or is it merely supportive? Dr. Karim's take on this is very surprising.

The different EMF authorities which have said Dr. Karim's work is very promising
Links Mentioned:
NOTE: This content is based on Nick's opinion and is provided solely for entertainment purposes. You should do your own research when searching for information regarding health issues and always review the information carefully with your professional health care provider before using any of the protocols or recommendations presented on this podcast. The information provided is not intended to replace medical advice offered by a physician or other licensed health care provider.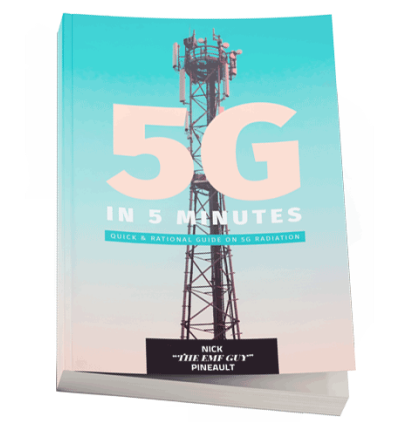 FREE REPORT: Learn The Truth About How 5G Networks Might Impact Your Health
Register to my educational newsletter on safe technologies & health and I'll send you this "5G in 5 Minutes" report to your inbox as a free gift.