Who's better equipped to discuss how we can benefit from molecular hydrogen than the man who invented the H2 tablets everyone talks about in the biohacking space? In this second episode of my series on hydrogen, I'm talking with Alex Tarnava, CEO of DrinkHRW and a passionate independent researcher, entrepreneur and critical thinker.
Discussed during this episode:
How Alex ended up inventing the H2 tablets that everyone is talking about in the "biohacking" space

How hydrogen standards are evolving, and how to find a good brand of H2 products

How to figure out how much hydrogen tablets you need to take, and why you should switch your protocol from time to time

What Alex thinks of hydrogen inhalation and whether it's really supported by science
Links Mentioned:
NOTE: This content is based on Nick's opinion and is provided solely for entertainment purposes. You should do your own research when searching for information regarding health issues and always review the information carefully with your professional health care provider before using any of the protocols or recommendations presented on this podcast. The information provided is not intended to replace medical advice offered by a physician or other licensed health care provider.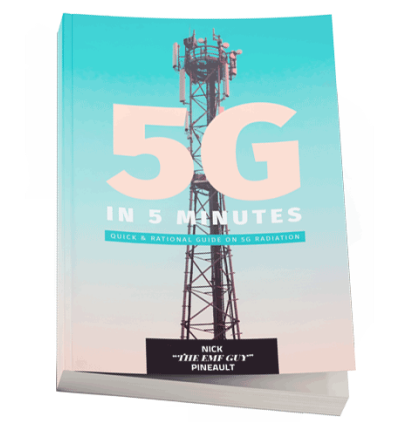 FREE REPORT: Learn The Truth About How 5G Networks Might Impact Your Health
Register to my educational newsletter on safe technologies & health and I'll send you this "5G in 5 Minutes" report to your inbox as a free gift.