During a health conference of all places, I drank way too much wine. The next day, I was energetic and refreshed even after sleeping a few hours. How is it possible? I only drank wines that had been handpicked by a company called Dry Farm Wines, an importer of low-sugar, low-toxins, delicious natural wines.
In this episode, Nick chats with Todd White, the owner of Dry Farm Wines — and they dive deep into what technologies are behind the natural wines movement, or more precisely, how the lack of technology is the key to creating wines that are both delicious and health-promoting.
Discussed during this episode:
How Todd ended up in the wine business

What technologies used in winemaking are especially destructive for the planet and potentially harmful for your health (or at least leave you with a serious headache!)

The definition of a "natural wine" and why most of those wines are self-regulated

What makes Todd's company, Dry Farm Wines, different — and what stringent criteria it uses to find the best and healthiest bottles

Nick's surprising experience of drinking a little bit too much Dry Farm wines during a health conference
Links Mentioned:
NOTE: This content is based on Nick's opinion and is provided solely for entertainment purposes. You should do your own research when searching for information regarding health issues and always review the information carefully with your professional health care provider before using any of the protocols or recommendations presented on this podcast. The information provided is not intended to replace medical advice offered by a physician or other licensed health care provider.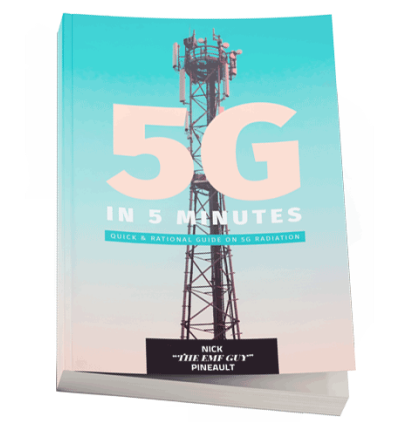 FREE REPORT: Learn The Truth About How 5G Networks Might Impact Your Health
Register to my educational newsletter on safe technologies & health and I'll send you this "5G in 5 Minutes" report to your inbox as a free gift.