Luke Storey was a "biohacker" — a self-experimenter who's always trying new health tools, supplements and lifestyle practices to improve his health — decades before it became a buzzword. 
In this episode, Nick picks Luke's brain to learn the countless ways you can hack jet lag and recover quickly when you travel.
Discussed during this episode:
How Luke naturally became a travel hacker, and how he was able to figure out how to greatly minimize how much he suffers from jet lag

What to do a few days before your trip

What to do when you get to the airport — and why minimizing external stimuli will help you maximize your energy

What to do while you're on the plane

What to do after you've reached your final destination

The right way to use light therapy and blue-blocking glasses to quickly reset your circadian rhythm
Links Mentioned:
NOTE: This content is based on Nick's opinion and is provided solely for entertainment purposes. You should do your own research when searching for information regarding health issues and always review the information carefully with your professional health care provider before using any of the protocols or recommendations presented on this podcast. The information provided is not intended to replace medical advice offered by a physician or other licensed health care provider.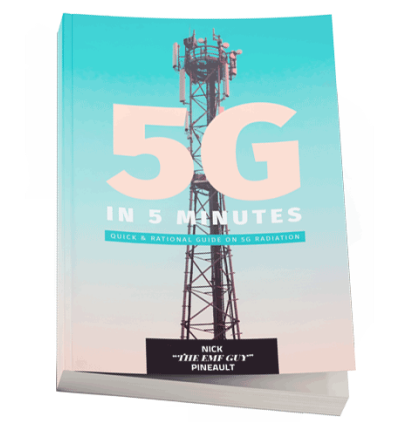 FREE REPORT: Learn The Truth About How 5G Networks Might Impact Your Health
Register to my educational newsletter on safe technologies & health and I'll send you this "5G in 5 Minutes" report to your inbox as a free gift.