Just like electro-pollution, artificial light emitted from screens and modern light bulbs is starting to be recognized as a very serious environmental stressor for human biology. In this episode, researcher and entrepreneur Matt Maruca explains how excessive blue light affects our sleep and circadian rhythm, and the best strategies you can use to minimize these effects.
Discussed during this episode:
How blue light impacts human biology

How and why you should block excessive blue light during the day, and at night

Why Matt recommends removing glasses, sunglasses and contacts when you go outside

Are clear blue-blocking glasses really effective?

The surprising reason why the light coming from the sides of blue-blocking glasses probably doesn't matter that much
Links Mentioned:
NOTE: This content is based on Nick's opinion and is provided solely for entertainment purposes. You should do your own research when searching for information regarding health issues and always review the information carefully with your professional health care provider before using any of the protocols or recommendations presented on this podcast. The information provided is not intended to replace medical advice offered by a physician or other licensed health care provider.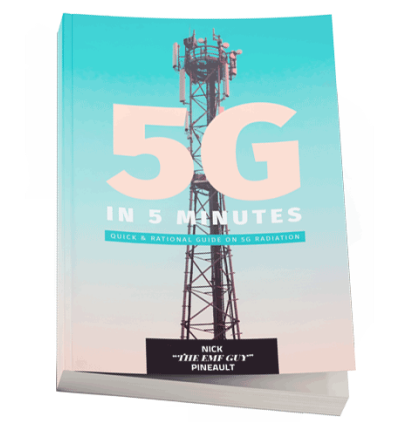 FREE REPORT: Learn The Truth About How 5G Networks Might Impact Your Health
Register to my educational newsletter on safe technologies & health and I'll send you this "5G in 5 Minutes" report to your inbox as a free gift.