It's undeniable that saunas and other light-based technologies show tremendous benefits, but a lot of companies ignore the fact that their technologies emit other man-made EMFs that might be a stress to the human body. In this episode, Nick chats with Randy Gomm who explains how he was able to engineer a sauna that is very low in EMFs all while emitting zero VOCs.
Discussed during this episode:
The story behind Radiant Health Saunas, and how Randy became interested in manufacturing zero VOCs, very low-EMFs saunas

How Randy's saunas are tested to ensure they emit very low levels of EMFs (magnetic fields AND electric fields)

Is "detox" just a buzzword, or are our bodies truly overwhelmed by certain environmental toxins which we can get rid through the use of saunas and other health tools?

Randy's opinion on why far-infrared saunas are ideal when it comes to detox
Links Mentioned:
NOTE: This content is based on Nick's opinion and is provided solely for entertainment purposes. You should do your own research when searching for information regarding health issues and always review the information carefully with your professional health care provider before using any of the protocols or recommendations presented on this podcast. The information provided is not intended to replace medical advice offered by a physician or other licensed health care provider.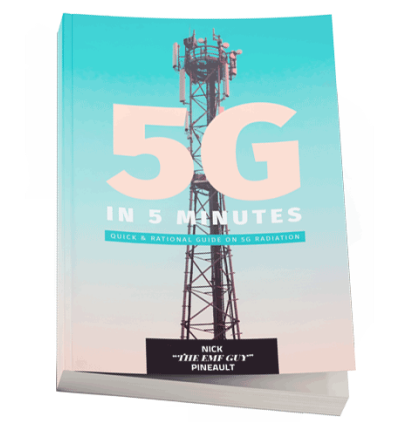 FREE REPORT: Learn The Truth About How 5G Networks Might Impact Your Health
Register to my educational newsletter on safe technologies & health and I'll send you this "5G in 5 Minutes" report to your inbox as a free gift.