In this new segment of the Smarter Tech podcast, I'll feature tech insiders who are spreading awareness on wireless safety and identifying new technologies that could help us fix these issues. In this discussion with Peter Sullivan, we dive deep into his latest work and how he envisions a future where our use of EMFs becomes orders of magnitude safer.
Discussed during this episode:
How he personally got sick because of wireless radiation, and his journey proving that his condition was real, not imagined

The different measurable markers that can prove EMF damage and that could help us quantify what EMF mitigation tools or tactics work best

How a new April 2020 paper which discussed which frequencies are healing and which are harmful could change everything

Are all EMF-harmonizing chips, pendants or other gizmos completely useless? Here's why Peter doesn't think so, and which ones he has found effective.

How Peter sees the future of safe tech evolving, and whether he thinks that "low-EMF" technologies are a good idea or merely an attempt to "greenwash" the EMF issue
Links Mentioned:
NOTE: This content is based on Nick's opinion and is provided solely for entertainment purposes. You should do your own research when searching for information regarding health issues and always review the information carefully with your professional health care provider before using any of the protocols or recommendations presented on this podcast. The information provided is not intended to replace medical advice offered by a physician or other licensed health care provider.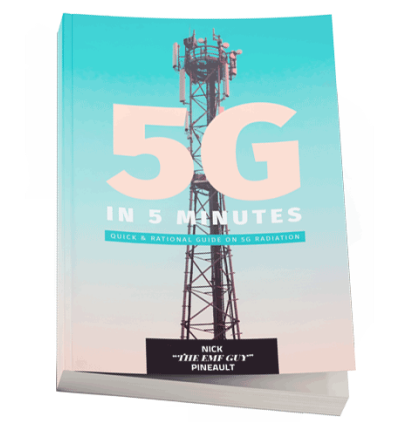 FREE REPORT: Learn The Truth About How 5G Networks Might Impact Your Health
Register to my educational newsletter on safe technologies & health and I'll send you this "5G in 5 Minutes" report to your inbox as a free gift.