Most mattress companies are focused on comfort and luxury, but Samina is one of the few exceptions. In this interview, Nick talks to Claus Pummer, a sleep expert and North American distributor of Samina — a sleep system that might just be the healthiest in the world.
They also dive into the controversy about using grounding/earthing equipment inside to improve sleep, and explore the common issues with regular and high end mattresses that can negatively impact health.
Discussed during this episode:
Is grounding inside the home safe and effective to improve sleep? The answer isn't so simple

What bedding materials are really natural

Why it's ideal to choose a mattress without any metal springs or other metal components

The different components of the Samina sleep system
Links Mentioned:
NOTE: This content is based on Nick's opinion and is provided solely for entertainment purposes. You should do your own research when searching for information regarding health issues and always review the information carefully with your professional health care provider before using any of the protocols or recommendations presented on this podcast. The information provided is not intended to replace medical advice offered by a physician or other licensed health care provider.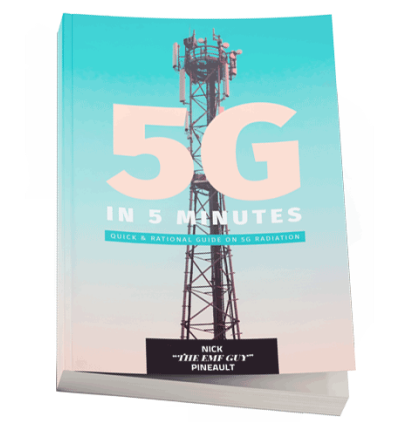 FREE REPORT: Learn The Truth About How 5G Networks Might Impact Your Health
Register to my educational newsletter on safe technologies & health and I'll send you this "5G in 5 Minutes" report to your inbox as a free gift.