A growing number of scientists have been warning for months that the data doesn't support the idea that COVID-19 is as deadly as it's been depicted to be, and that the interventions to contain the virus might do more harm than good. In this interview recorded on April 2nd, Dr. G. Beck and Nick dive deep into what the data actually says, and how to stay sane and think for ourselves in the midst of this difficult crisis.
Discussed during this episode:
How Nick initially responded to the coronavirus panic, and why he felt calmer once he started diving into the actual data

Why death rates have been dangerously overblown and how the Imperial College model that most of the world has been relying on has been proven completely wrong

The long list of scientists and worldwide experts who have been trying to warn politicians that the COV data doesn't support our reaction to it, but to little avail

How the side effects of lockdowns and the associated economic devastation that will follow are not discussed
Links Mentioned: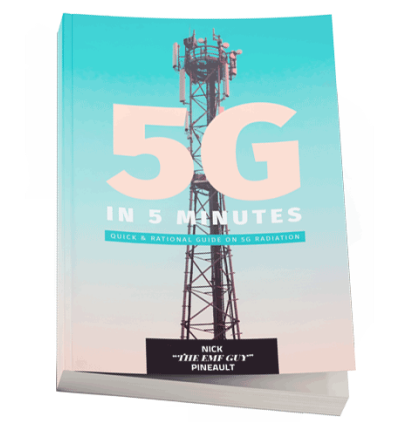 FREE REPORT: Learn The Truth About How 5G Networks Might Impact Your Health
Register to my educational newsletter on safe technologies & health and I'll send you this "5G in 5 Minutes" report to your inbox as a free gift.