New tech gadgets are being introduced at a frantic pace… way faster than our ability to study how they impact our well-being. Are we in trouble? If so, how can we make smarter choices?
In this episode, Nick introduces the core concepts that he and his expert guests will try to unpack on the Smarter Tech podcast.
Discussed during this episode:
Who Nick is, and why he decided to launch the

Smarter Tech

podcast

The unfortunate reality behind asbestos, lead in gasoline and many other technologies that have been rapidly adopted — and how much time it took before we finally realized their danger

How there's clear evidence dating back from the 1970s that man-made radiofrequency electromagnetic radiation ("EMFs") from cell phones, wifi and other wireless devices can harm human health

The modern evidence we have that man-made EMFs are very likely a human carcinogen

This podcast's main aim is not to be anti-technology, but rather to stimulate a public debate on very important issues around new technologies, and spark innovation towards the development of safe alternatives
Links Mentioned:
NOTE: This content is based on Nick's opinion and is provided solely for entertainment purposes. You should do your own research when searching for information regarding health issues and always review the information carefully with your professional health care provider before using any of the protocols or recommendations presented on this podcast. The information provided is not intended to replace medical advice offered by a physician or other licensed health care provider.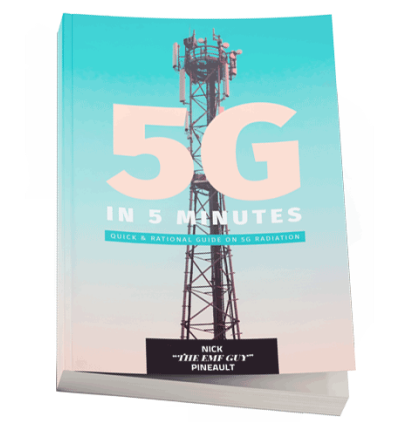 FREE REPORT: Learn The Truth About How 5G Networks Might Impact Your Health
Register to my educational newsletter on safe technologies & health and I'll send you this "5G in 5 Minutes" report to your inbox as a free gift.