How much screen time is too much? How can you mindfully use the Internet to help your kids learn faster, but without making them addicted to tablets or phones? In this episode, I pick the brain of my mentor Paul Chek on how we can all maintain a healthy relationship with technology.
Discussed during this episode:
How much screen time is too much? Here's what the American Academy for Pediatrics says.

Why Paul doesn't agree with schools who forbid all screen time for kids — and what he does with his kids instead

What types of Internet content are the healthiest for your kids, and why just leaving them in front of the TV is a bad idea

The #1 time where Paul bans all screen time for his kids — and everyone in his household

How your personal values will impact your kids much more than you want to admit, and quite possibly more than your teachings and words
Links Mentioned:
NOTE: This content is based on Nick's opinion and is provided solely for entertainment purposes. You should do your own research when searching for information regarding health issues and always review the information carefully with your professional health care provider before using any of the protocols or recommendations presented on this podcast. The information provided is not intended to replace medical advice offered by a physician or other licensed health care provider.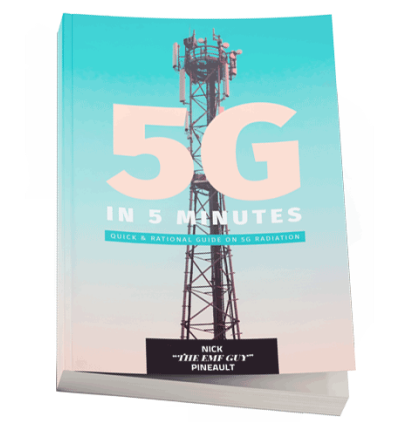 FREE REPORT: Learn The Truth About How 5G Networks Might Impact Your Health
Register to my educational newsletter on safe technologies & health and I'll send you this "5G in 5 Minutes" report to your inbox as a free gift.