In part 3 of this epic interview, Pawel Wypychowski deconstructs the basis of his groundbreaking work — establishing the very basis of electromagnetic biocompatibility (EMBC), through a process he calls Electromagnetic Vitality Engineering (E.V.E.).
If we want to advance the creation of truly health-supportive technologies, especially when it comes to our use of man-made EMFs (ranging from cell phones to light and everything in-between), we need to understand how these foreign signals really affect the bio-electrical systems inside our human bodies and every living thing.
Discussed during this episode:
What Pawel's Electromagnetic Vitality Engineering (E.V.E.) work is all about, and how it's a much better way to assess how man-made EMFs impact our biology compared to our current EMF "safety" guidelines

Why fighting against the 5G rollout but still using a wifi router is complete nonsense

The 5 main signal characteristics of man-made EMFs (including visible and invisible light) which make them more disruptive for biology

Pawel's opinion on so-called "low-EMF" cell phones such as the one recently launched by the new Polish startup

Mudita
Links Mentioned:
NOTE: This content is based on Nick's opinion and is provided solely for entertainment purposes. You should do your own research when searching for information regarding health issues and always review the information carefully with your professional health care provider before using any of the protocols or recommendations presented on this podcast. The information provided is not intended to replace medical advice offered by a physician or other licensed health care provider.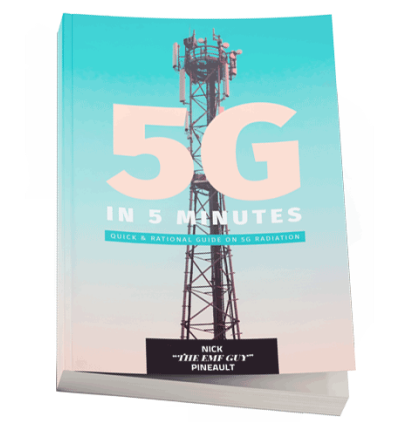 FREE REPORT: Learn The Truth About How 5G Networks Might Impact Your Health
Register to my educational newsletter on safe technologies & health and I'll send you this "5G in 5 Minutes" report to your inbox as a free gift.